Here are some of the other musical projects Mike Bethel is currently performing with:
Bon Accord:     A Parisienne Swing quartet, comprising clarinet, accordion, guitar, and bass – see www.bonaccordmusic.com.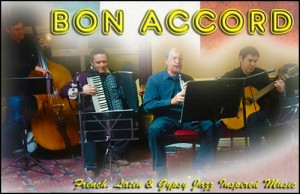 ---
Ministry For The Interior:     An Anglo-Indian trio exploring Indian musical themes, with sitar and viola – see www.mfti.co.uk.
---
HMS Trio:     A stringed trio with two cellists, ideal for weddings and functions – see www.hmstrio.co.uk.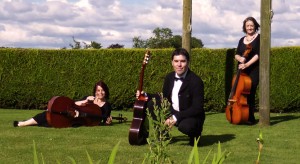 ---
---
---
British Folk and Other Things: Mike also performs sets of British traditional songs and/or post-revival folk songs, on guitar and mandolin.
---
For more information on any of these projects, please feel free to get in touch by using the Contact form…